Ok just got the camera back so I can post up the pics of my setup completed for the Mini and TPX.
Invert Mini with Red front grip, red accent kit and upgraded springs.
Redz Pepperstick 14" 2 piece barrel
Nemesis custom grip
Nitroduck 4500/68 tank with Valken Crusade red sculls tank cover.
Empire Prophecy hopper with red accent and upgraded neck and drive belt, with 250 round nose and speed loader lid.
Tippmann TPX with Hammerhead barrel, upgraded everything on the inside, and the Apex tip.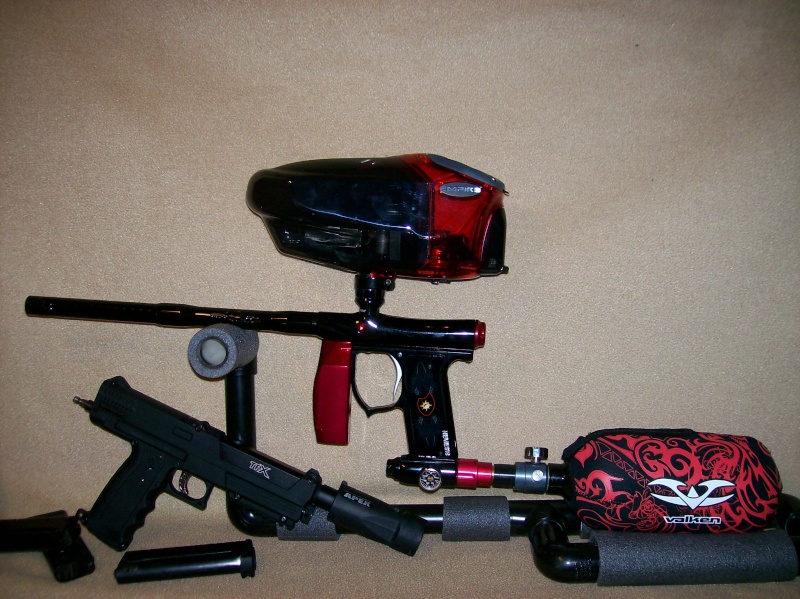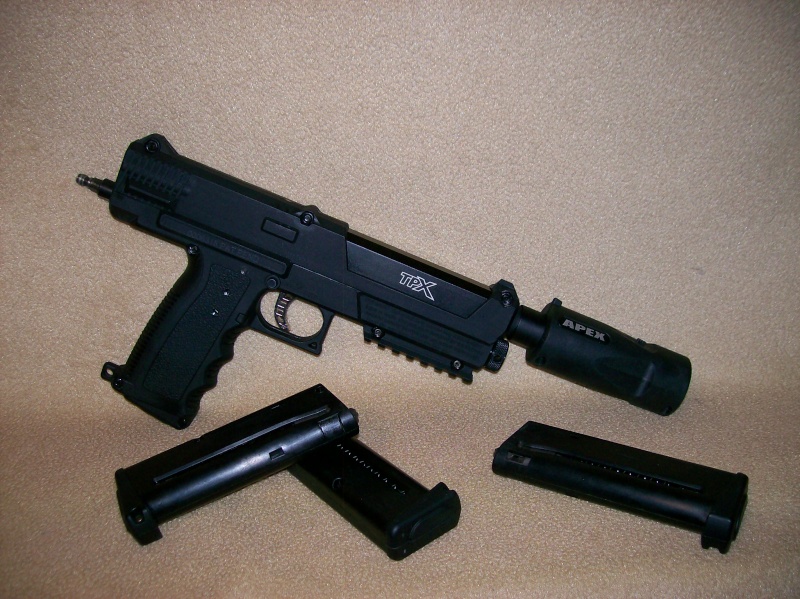 The TPX still fits into my holster and can be drawn with minimal problems.
_________________